Access University-wide systems with your SF State ID, password and Email address; they are your passport to web-based administrative and instructional services such as SF State Gateway (payroll and benefits information and contacts), Campus Solutions (class rosters, grades) and Canvas (campus learning management system), among others. Please follow the steps at the bottom of this page to get your SF State ID.    
Need information about anything in the following list? Go here for more information!
Reset Password
Look up SF State ID
New Password Setup
New Employee Account Setup
Locked Account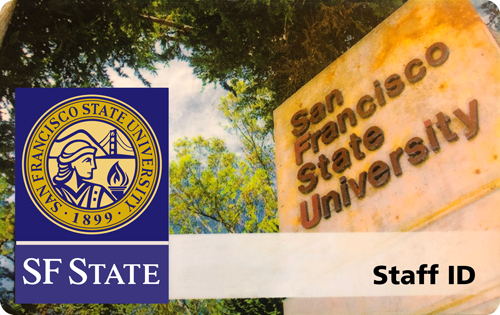 Get your SF State ID:
Find your SF State ID: Your SF State ID is a 9-digit number. It is assigned to you as soon as your hiring record is entered into the Human Resources Management System. If you do not know your SF State ID number, your college can provide it to you. You can also look it up online using your SSN & birthday. 
 
Create your SF State Password: Your SF State Password cannot be looked up since it is created by you to keep your personal information private. Use the SF State password service to set or change your SF State password. Consult the SF State ID, Password, and login assistance page for more information.   
 
Create an SF State Email account: Use your SF State ID and Password, request an account e-mail account services, change a password, forward email and more. Once you have set up your account, you can check your SF State Email at https://email.sfsu.edu/. SF State uses Microsoft Exchange as our campus email provider, which can be accessed through a desktop or web-based client.
 
As soon as you receive notification from your college that your hiring paperwork has been processed, you have 14 days to establish your University identity by completing steps 1 through 3.
Note, if you are an international faculty member, you will need to have a valid US Social Security Number (SSN) and to have started your application process for a work visa (for example, H1B visa) before you can access university systems, begin employment and receive pay and benefits. Please visit SF State's Human Resources for more information. For additional resources for international faculty members, please visit the Office of International Programs (OIP).